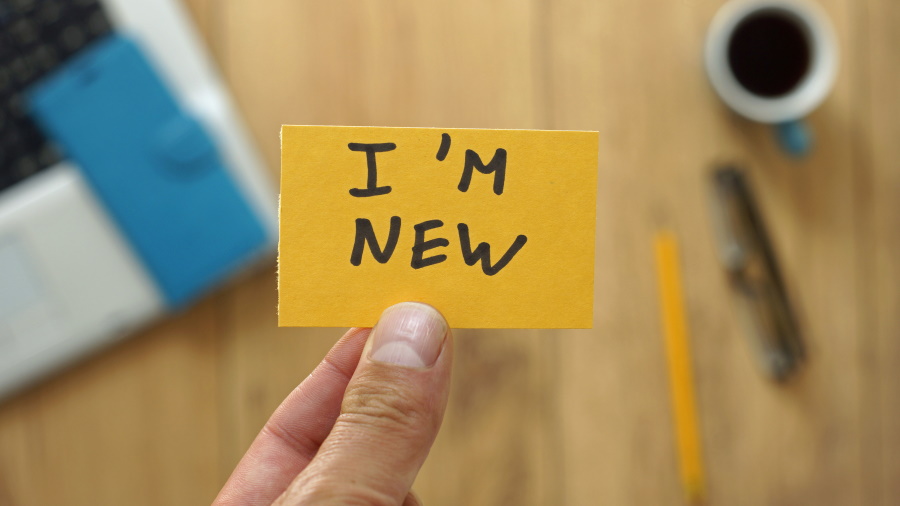 Starting A New Job
It's natural to feel nervous when starting a new job. However, these helpful do's and don'ts will leave you feeling prepared and hopefully less anxious about the prospect!
The dos of job interviews
Be punctual: This is as vital as it was for your interview. Make sure to arrive on time, if not a little bit early.
Be presentable: It might go without saying but avoid rocking up to your new job in casual clothes. Instead opt for smart clothing, that's ironed, well-fitting and stain free.
Ask questions: If you're not sure of something, there is no shame in asking questions. By asking questions you will find out information quicker and it will also give you an opportunity to speak to your new colleagues.
Get to know your team: Make an effort with your new team. You don't need to be best friends from day one but being friendly and interested will go a long way.
To don'ts of job interviews
Be late: Being late is a sure-fire way to make a bad impression on day one. Make sure you have your route planned out and plan for any eventualities to avoid being unpunctual.
Take personal calls: Avoid taking personal calls during your first few weeks as this will come off as unprofessional.
Assume you know everything: Remember you're new and not expected to know everything on day one. There is no shame in asking questions.
Stress too much: It's natural to feel anxious when starting your new role, but remember you're not expected to know everything straight away. Think of your new job as an exciting step for your career. Breathe and remember you were hired for a reason!
Be afraid to ask for any help or advice: Ask if you don't understand something or if you're stuck. Remember asking for help is the key to learning.
Apply with Devon Jobs
Are you ready for your next challenge or looking for a new career? Take a look at our job posts and find an array of jobs, including teaching, social care, health care and many more. Our job roles cover the whole of Devon and selected roles in surrounding areas. Apply today and start a new rewarding career.
Post Details
Author


Admin

Published On


21/04/2022