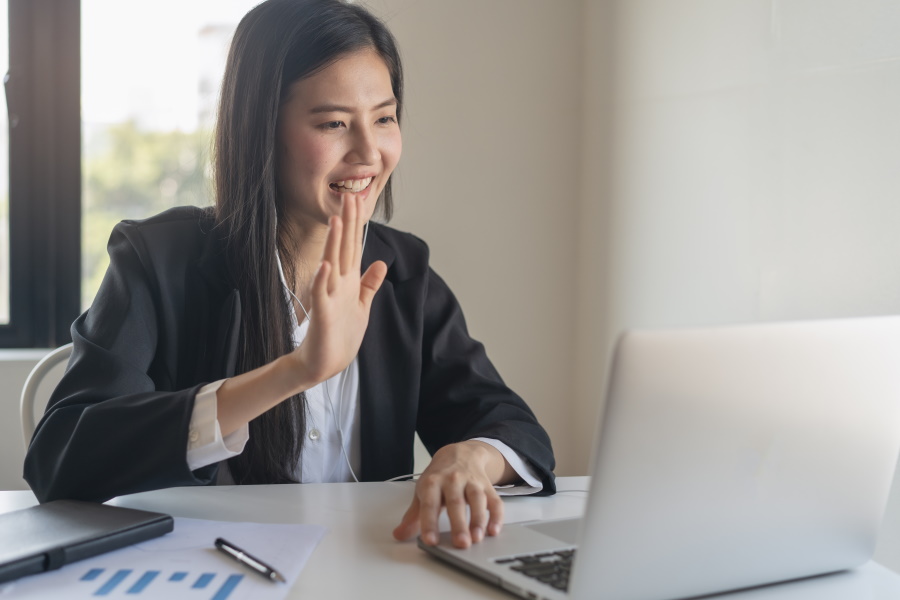 How To Prepare For A Video Interview
During the current pandemic, many interviews are now taking place via remote video interviews. Check out this advice on how to prepare, to make sure you're confident when it comes to the interview.
What should I wear to an interview?
You should treat the video interview the same as a face-to-face interview when it comes to choosing your outfit. Dress smartly, but ensure you are comfortable at the same time. Get your outfit ready the night before and ensure it's washed and ironed.
Check your tech!
Check the invite to see what technology the interviewer is using to carry out the interview. Test it before the day to make sure it all works on your device. Also check to make sure your internet connection is good, and the audio and video work well on your device.
Get yourself prepared ahead of time
Check your background, avoid having your camera pointing towards a window or a messy room.
Make sure you'll be uninterrupted: ask anyone you live with to avoid coming into the room and if possible, lock the door.
Set yourself up in a comfortable position. Ideally be sat at a desk or table so you can sit upright. Avoid sitting on your sofa or bed if possible.
Close any windows that aren't relevant and turn down the volume of alerts.
Make sure to have your notes to hand as well as the job description, personal specification and a copy of your job application.
Start with a friendly introduction
Since you can't start with a handshake, remember to start with a smile and a friendly 'how do you do?'. This will give the interviewer a positive impression of you from the start.
Make good eye contact and display positive body language
This is trickier with a video interview but keep your eyes on the screen like you would in a face-to-face interview. Keep your body language open and sit upright. Remember to smile frequently.
If issues happen
Even if you are super prepared for your video interview there are still a number of issues that could arise. By preparing for them, you can avoid them having a negative impact on your interview.
Unexpected noise interruptions
If there is a noise interruption such as a siren then simply apologise and mute your microphone until the noise has abated.
Pet or a person interruption
Apologise to the interviewer and mute your microphone/ hide your camera until you have dealt with the interruption.
Tech problems
Ensure you have a contact telephone number for the interviewer so if any tech problems arise you can contact them. It may be a simple fix such as them re-inviting you to the video link.
Apply with Devon Jobs
Are you ready for your next challenge or looking for a new career? Take a look at our job posts and find an array of jobs, including teaching, social care, health care and many more. Our job roles cover the whole of Devon and selected roles in surrounding areas. Apply today and start a new rewarding career.
Post Details
Author


Admin

Published On


21/04/2022