Access and First Response Recruitment Event - Devon Partnership NHS Trust
Multiple Locations
Multiple Terms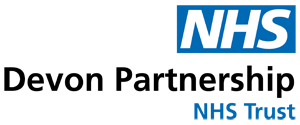 About Devon Partnership NHS Trust
Devon Partnership NHS Trust provides a wide range of NHS services to people with mental health and learning disability needs. It is passionate about promoting good mental health and wellbeing, striving to deliver high quality care which is focused on people's recovery.
The First Response Service is an exciting initiative, launched in 2020 to help people experiencing a mental health crisis. The service operates 24/7 and puts both people who use the service and staff at the centre of everything it does. The First Response Service triages mental health crisis calls and referrals, providing psychological interventions, support, guidance and signposting. The service also provides face to face crisis assessments where indicated. If you are looking for a career in the NHS in a team which is supportive and rewarding, this is the right job for you.
Come and join us at our recruitment event being held on Thursday 16th June 2022 between 9.15am - 12.30pm where you can find out further information and ask any questions you may have.
Following the morning session, we will also be offering people the chance to interview in the afternoon for the various roles.
Open positions (click on the vacancy below to apply now):
Senior Mental Health Practitioner - Band 6
£32,306 - £39,027
Full Time
Telecoach Practitioners - Band 5
£25,655 - £31,534 (pro rata for part time)
Full Time, Part Time
Clinical Practice Lead - Band 7
£40,057 - £45,839
Full Time
What we can offer:
-·An opportunity to make a difference;
-·Staff wellbeing is a priority;
-·Working in a motivated team;
-·An opportunity to come up with new ideas;
-·Flexible working where possible;
-·Internal and external training opportunities;
-·Career progression;
-·Generous NHS pension scheme;
-·Incremental pay progression;
-·27 days of annual leave per year plus bank holidays, increasing to 29 days after 5 years and 33 days after 10 years' service with the NHS;
- A relocation package is available for the Clinical Practice Lead and the Senior Mental Health Practitioners posts. The relocation package would be up to £8,000.
Technical requirements
- Please make sure you have access to MS Teams.
- Please make sure you have a wifi connection.
What to bring to this event
- Just bring yourself and be ready to listen.
What to wear
Casual (come as you are, but please be presentable).
What is a Virtual Hiring Event?
Virtual hiring events are a great way for employers and jobseekers to connect, even if they aren't in the same physical location. Hiring is a human process, and they would like to speak with you online (either through chat, over the phone or via video) to see if you're a good fit!

Register now to attend our recruitment event by emailing your name, contact number and email address to dpt.recruitment@nhs.net. You will then receive an email with details on how to connect on the day.